My Emma :)
2.7.0
Adopting Game – Adopt a Beautiful Little Girl
Do you love taking care of children? Would you be interested in adopting a baby? If yes, then you will definitely find this adopting game to your liking My Emma :) is a nice game in which you get the chance to adopt and take care of a cute little baby and see her grow up. It helps you in learning how to become the best parents and raise the perfect little girl. You will have to bathe, feed and dress up little Emma and make sure that all her needs are met. Aside from fulfilling the basic needs, you will also have to make sure that Emma stays healthy and has lots of fun. You also need to help her in following her interests in ballet.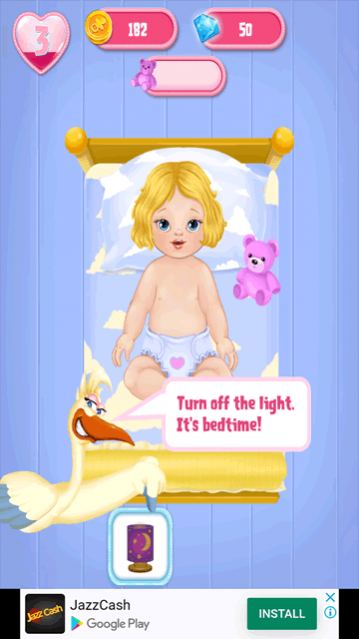 My Emma :) has slick gameplay which is aided by beautiful graphics. The controls of this adopting game are user-friendly and you won't have any difficulty in mastering them. You just need to follow the visual cues given to you to perform the various tasks that you need to perform. Emma is going to tell you what she wants from time to time. You can also identify what tasks need to be done by taking a look at the baby's appearance. For instance, if you see dirt on Emma's face and hands then it is a sign that she needs a bath. Moreover, if you notice that the baby has soiled her diaper then you need to change it as soon as possible.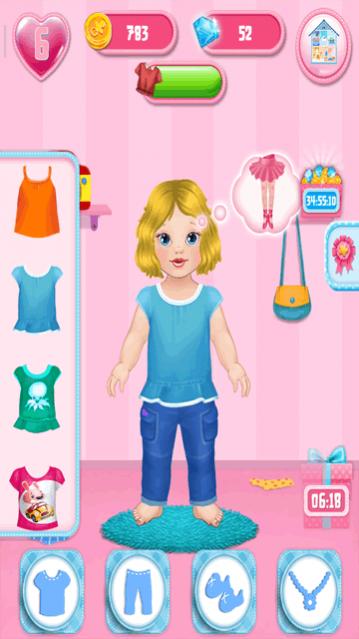 This adopting game requires you to perform a variety of different tasks that each parent has to perform for their child. You will have to start the day by giving Emma a bath and brushing her teeth. After this, you would have to feed her as she would be hungry. You will have a variety of food items to choose from. Emma would need a change of clothes after being fed. Again, you will have a wardrobe full of clothes on offer. Aside from clothes, there are accessories like shoes and pendants on offer as well. Do keep in mind that both the food items and clothes would need to be purchased using coins. You can earn these coins by playing mini-games that are provided to you.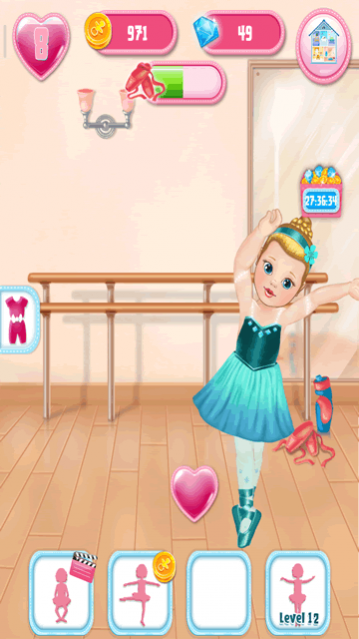 My Emma :) offers a nice collection of mini-games that are all fun and challenging to play. Each mini-game offers you the chance to earn coins which will be needed to buy various items for Emma. You can unlock new mini-games by raising your level. To raise your level, you need to collect hearts. These hearts can be gained every time you perform a task that Emma wants. As your level increases, so will Emma. She will grow up into a beautiful girl from a cute little baby. As she grows, she would want to attend ballet and learn dancing. Also, you would have to take her to the doctor to ensure that she remains in perfect health.
Features:
Bathe Emma to keep her clean
Feed Emma when she gets hungry
Dress up Emma in a variety of clothes
Lots of accessories to choose from
Take care of Emma's pet cat
Various mini-games available to play
Earn coins by playing the mini-games
Tuck Emma in bed when she gets sleepy
Change the diaper from time to time
Help Emma in planting seeds in the garden
Take Emma to ballet and see her dance
Conclusion:
My Emma :) is a gaming app which is ideal for people who love kids and want to adopt children of their own. It lets you adopt a little baby and take care of all her needs as she grows up into a beautiful girl. It is an excellent adopting game and you should definitely have it on your phone.
---
Add a review
Tell us your experience with
My Emma :)
2.7.0
RELATED PROGRAMS
Our Recommendations
---
---
---
---